The leading international trade fair for logistics, mobility, IT and supply chain management 𝗧𝗥𝗔𝗡𝗦𝗣𝗢𝗥𝗧 𝗟O𝗚𝗜𝗦𝗧𝗜𝗖 𝟮𝟬𝟮𝟯.
𝗦𝗸𝘆𝗡𝗲𝘁 𝗪𝗼𝗿𝗹𝗱𝘄𝗶𝗱𝗲 𝗘𝘅𝗽𝗿𝗲𝘀𝘀 cannot miss this leading event for international networking in the logistics sector.
A great opportunity to learn about our new products, the innovative systems and technologies we offer and to talk to our experts.
We are waiting for you from 𝟵 𝘁𝗼 𝟭𝟮 𝗠𝗮𝘆 𝟮𝟬𝟮𝟯 at the 𝗠𝗲𝘀𝘀𝗲 𝗘𝘅𝗵𝗶𝗯𝗶𝘁𝗶𝗼𝗻 𝗖𝗲𝗻𝘁𝗲𝗿 𝗶𝗻 𝗠𝘂𝗻𝗶𝗰𝗵 – 𝗛𝗔𝗟𝗟 𝗔𝟰 𝗦𝗧𝗔𝗡𝗗 𝟰𝟬𝟯
Find out more, click on the link below 👇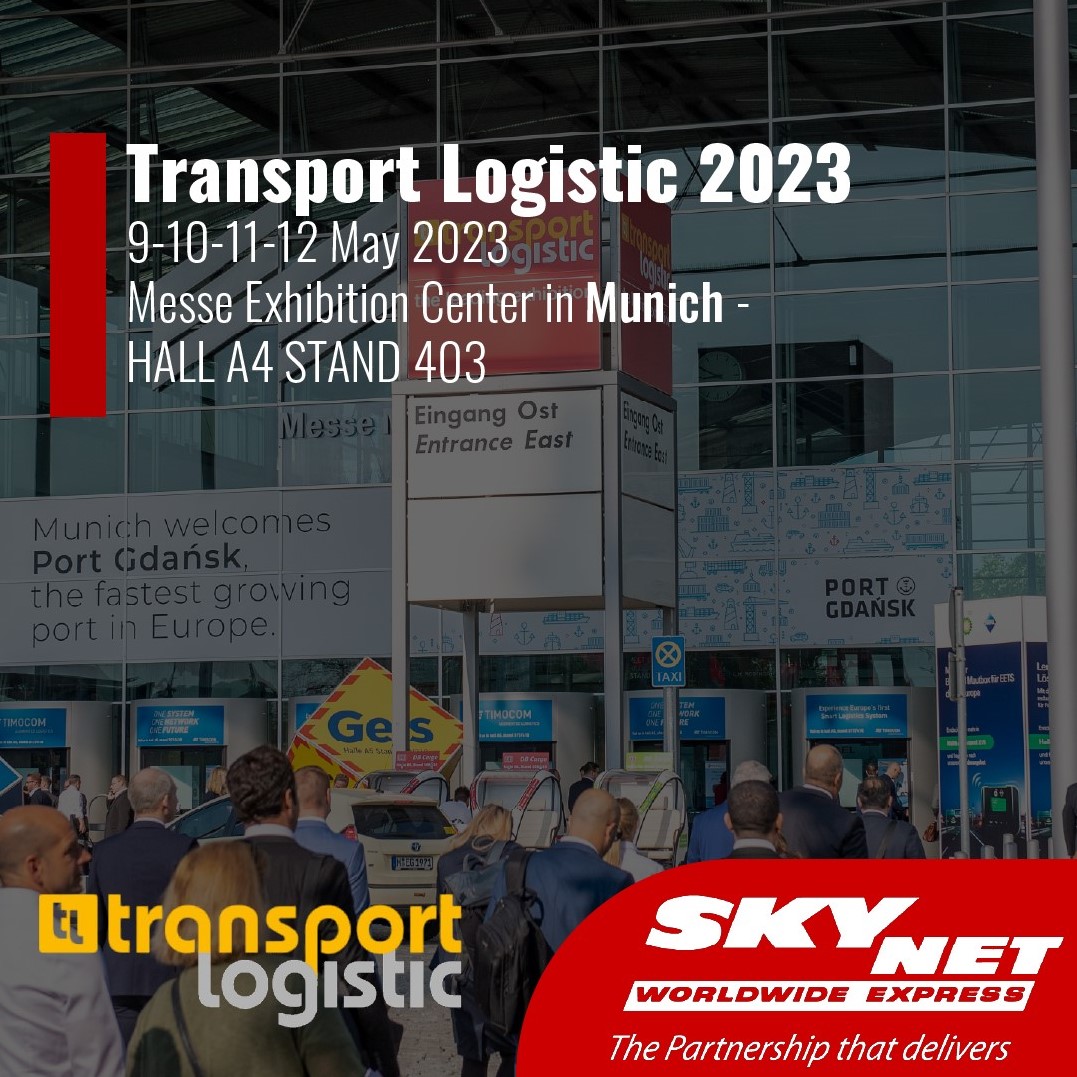 ******Deutsch 🇩🇪
Nach pandemiebedingter Pause findet dieses Jahr wieder die international führende Messe für Logistik, Mobilität, IT & Supply Chain Management 𝗧𝗥𝗔𝗡𝗦𝗣𝗢𝗥𝗧 𝗟𝗜𝗚𝗜𝗦𝗧𝗜𝗖 𝟮𝟬𝟮𝟯 in München statt.
In den letzten Jahren hat sich die Branche rasant weiterentwickelt.
Von voranschreitender Automatisierung, fortgeschrittenen Softwarelösungen für Marktplätze und E-Commerce Händler bis hin zu künstlicher Intelligenz.
Besuchen Sie auch 𝗦𝗸𝘆𝗡𝗲𝘁 𝗪𝗼𝗿𝗹𝗱𝘄𝗶𝗱𝗲 𝗘𝘅𝗽𝗿𝗲𝘀𝘀 um sich über unsere neuen Produkte, sowie innovativen Systeme & Technologien zu informieren und sprechen Sie mit einem Experten vor Ort.
Wo?                   
Messe München HALLE A4 STAND 403
Wann 09.05. bis 12.05.
𝙒𝙞𝙧 𝙛𝙧𝙚𝙪𝙚𝙣 𝙪𝙣𝙨 𝙖𝙪𝙛 𝙎𝙞𝙚!
Klicken Sie auf den nachstehenden Link um mehr zu erfahren. 👇