By using the SkyNet returns platform in cooperation with SkyNet, retailers save money on returns, customers get faster refunds and stock is back in the supply chain more quickly.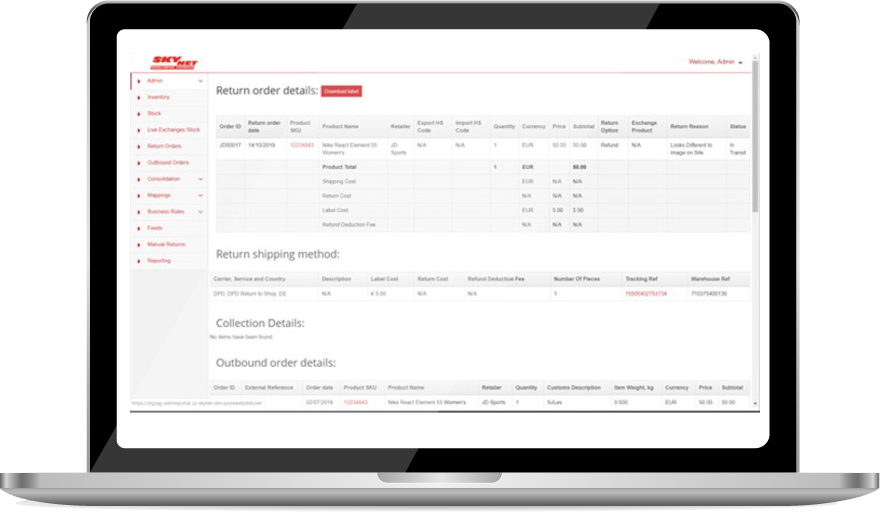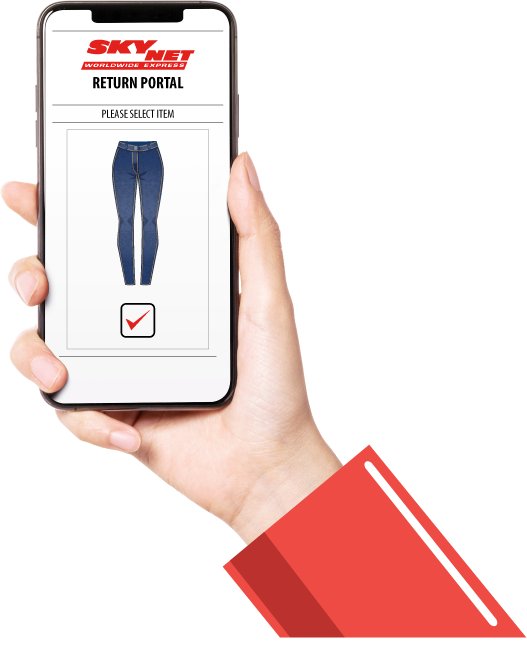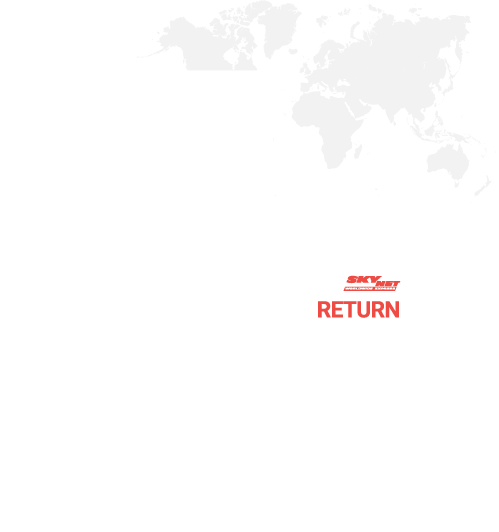 SkyNet offer ZigZag Global as a SAAS platform that helps retailers manage and resell returned stock in local markets
ZigZag and SkyNet provides each retailer with a bran-ded portal that links from the returns page on the retailer website or from an e-receipt sent to the customer. The branded portal is hosted on
a retailer specific sub-domain of skyreturns.com.
SkyNet takes intelligent decisions as to which warehouse it is best to send the return to and from. There the retailer can opt to consolidate and line haul the returns back to the retailer's DC, resell the goods via a marketplace or re-fulfil the goods to another customer.
SkyNet return solution offers multiple options in spreading the cost between the e-retailer and the consumer who is returning goods, the solution can be customized by country to offer any of the following cost options.
Free Returns
Shared Cost
Full Cost
Discount Codes
KEY BENEFITS FOR MERCHANTS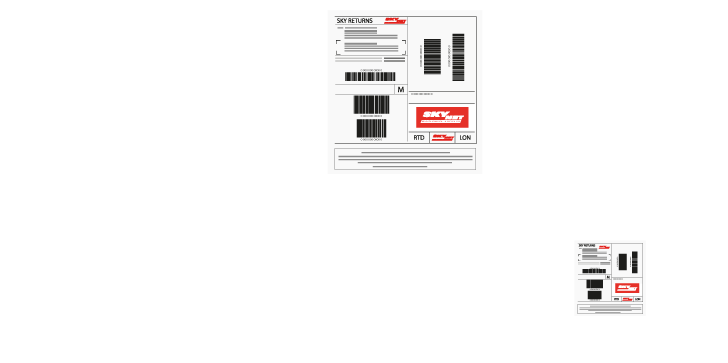 Cost controlled returns
Our labels are intelligently produced to help save money on postage but also generate sales, so we can redirect the return to the place where it has the highest propensity to sell, or send back via the most cost effective route.
Tracked returns
Returns are fully tracked or part-tracked wherever possible, and the Sky Returns platform will give visibility on what's coming back and how much it will cost before it has even left the customer.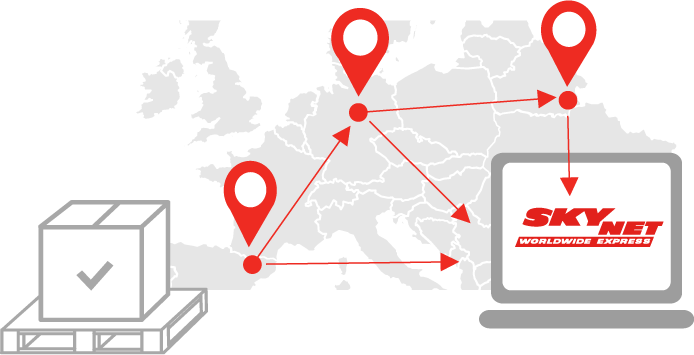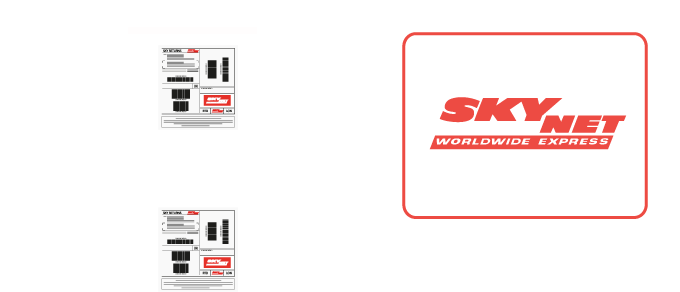 Payment options
SkyNet can collect payment upfront from the customer for postage labels if required via our portal. Sky Returns supports Braintree and PayPal technology.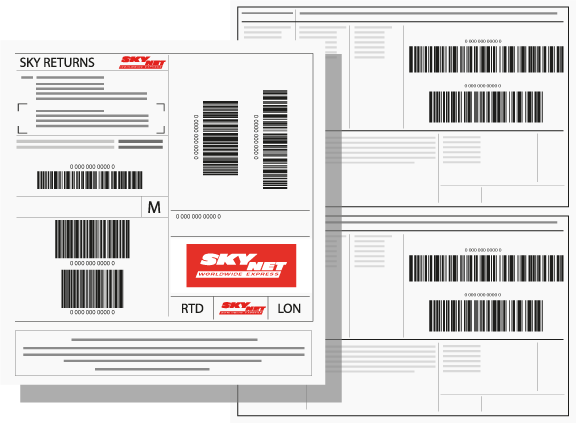 Order labels
SkyNet order labels include tracking barcodes, retailer order number and a warehouse tracking number, which are all searchable fields within the SkyReturns platform. Labels are branded and fully compliant with carriers and warehouses.
Warehouse-only
SkyNet can support a 'warehouse-only' option with no carriers in certain territo-ries if required, so the portal will still gene-rate the appropriate returns label even if no postage or courier booking
is required.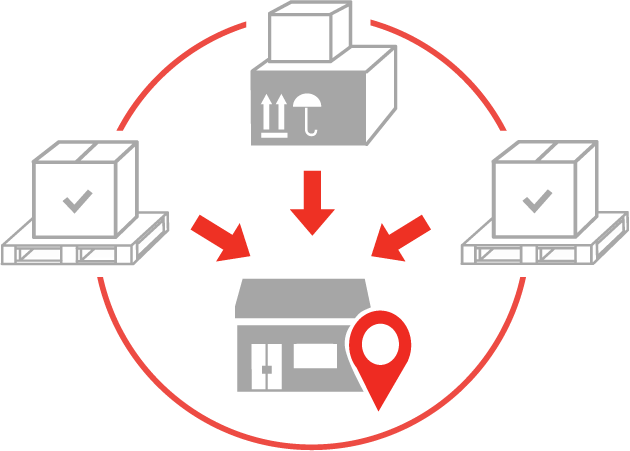 Grading
SkyNet can open and inspect goods on arrival. Sky Returns platform supports videos of the retailer's grading process to ensure consistency across multiple warehouses.
Quick refunds
The local SkyNet 'receiving warehouse' scans the return on arrival and on the same day the retailer can process the refund, speeding up the process and improving the customer experience. Fulfilment
SkyNet can send a daily stock file so that the retailer can select stock in the SkyNet warehouse and send an order notification to SkyNet to ship the item in plain or branded packaging on the retailer's behalf. Storage fees may apply.
Consolidation
SkyNet can consolidate returns to send back to the retailer by pallet, at the most cost efficient time or on a daily, weekly or monthly basis.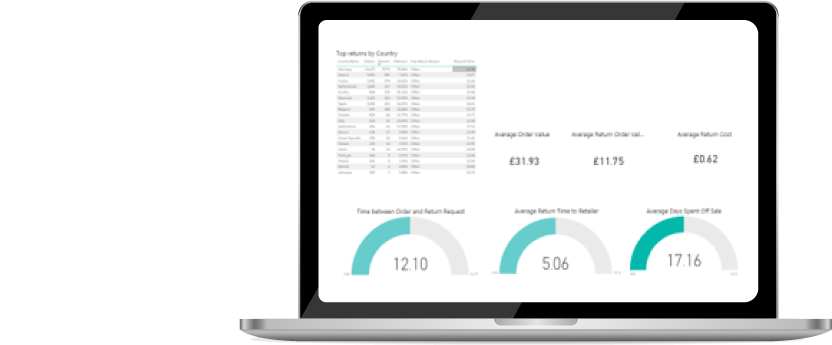 Data analysis
SkyNet/SkyReturns provides management returns data and analysis that retailers are able to access and use to better understand customers' return habits. Fees my apply.
Recycling and destroying goods
For returned items that are damaged, don't sell or are of a value that doesn't justify consolidation, SkyNet can either recycle, donate or destroy in market. Photographic eviden-ce and certifica-tion is available. Resale via marketplaces
SkyNet can list returned stock on over 25 global marketplaces until sold, on a revenue share basis. Once the item sells, the retailer will be credited for the sale, less a SkyReturns commission and any market-place fees. Contact us for details (minimum requirements may apply).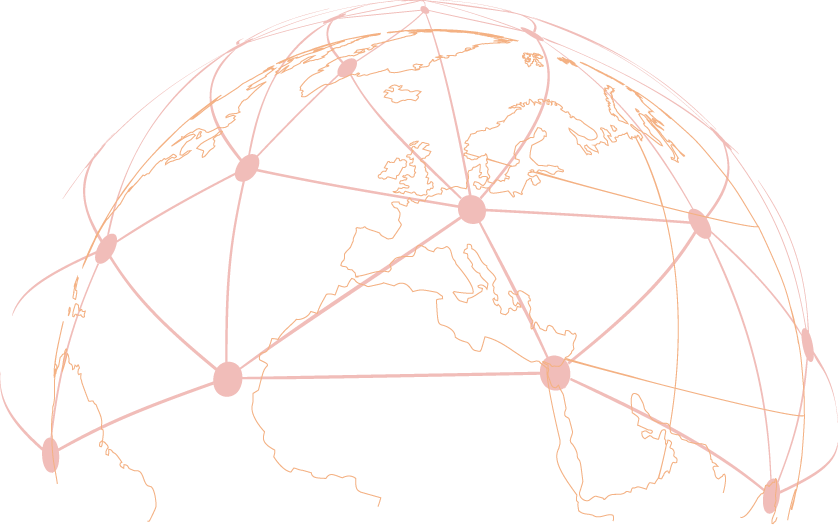 One of the Best Worldwide return solution
General terms and conditions
1.Date of issue invoice: Last day of each month
2.Supplier's Payment Terms: Thirty (30) days from receipt of a valid invoice by the Company
3.The Retailer shall undertake the following:
A) Provide the Supplier with following for each retail client:
Terms of Sale
Returns Policy
Grading Rules
Storage Rules
B) Provide the Supplier with accurate information in relation to the Products and Returned Products, including, without limitation product description and images
C) Provide the Supplier with accurate prices for Products and Returned Products at which the Returned Products should be displayed and       offered for sale (if applicable)
D) Manage stock
E) Refund Consumers
F) Inform the Supplier immediately of any change in the Returns Policy
To know more about our return solution & capabilities, or to discuss how we can support your business